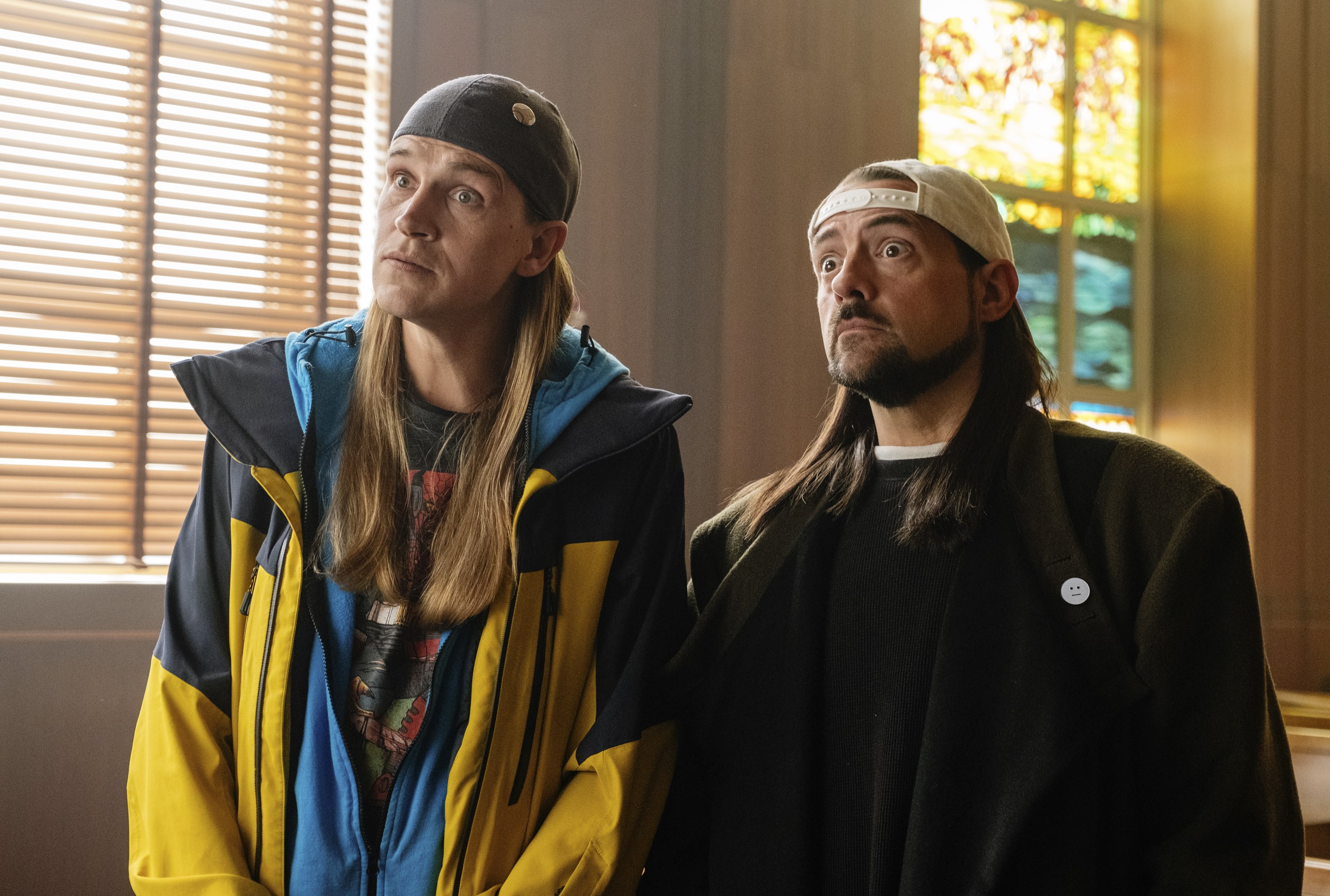 We are stoked to be a part of bringing Jay and Silent Bob Reboot to selected UK cinemas from 29 November!
Returning to the 'View Askewniverse' of cult classics Clerks, Mallrats and Dogma, writer/director Kevin Smith stars as Silent Bob alongside 'hetero life mate' Jay (Jason Mews) and a A-list cast of comedic and pop culture talent. The film will be released in UK Cinemas on 29 November 2019.
When Jay & Silent Bob discover that a reboot of the Bluntman & Chronic movie (a movie based on a comic book based on them) is being made (and they lose the right to use their own names after the company behind it take out an injunction against them), they head off to ChronicCon in Hollywood to stop it.
Along the way, they run into Jay's old girlfriend, Justice (Shannon Elizabeth) and Jay discovers he has a daughter he never knew he had – one who forces Jay & Silent Bob, at knifepoint, to take her and her 3 friends with them to Hollywood, so they can be extras in the new movie.
A reboot of Jay & Silent Bob Strike Back, in which they find out a movie is being made based on a comic book based on them and head off to Hollywood to stop it, this movie takes on remakes, reboots and sequels, whilst simultaneously being all 3! Filled to the brim with cameo appearances from a myriad of past characters in the View Askewniverse, as well as some new, but very familiar, faces.
For more information and listings visit here.